Academy Theater
Our community is rich in its love and support of theater. As an Academy, our mission is to nurture and teach musical skills as a means of creative expression, skill development and service to enrich the lives of others. Musical theater and drama are highly valued forms of creative expression, and the skill of acting is important to successful shows.
NEW FOR SPRING 2018! Private Acting Lessons, Group Classes and AUDITION WORKSHOP
Instructor Kalli Anderson will offer one-on-one lessons helping students build confidence, monologue repertoire, audition preparation, stage presence, group workshops, how to navigate the theatre world, how to STAND OUT! For all ages, all levels of experience! Enroll by
clicking here.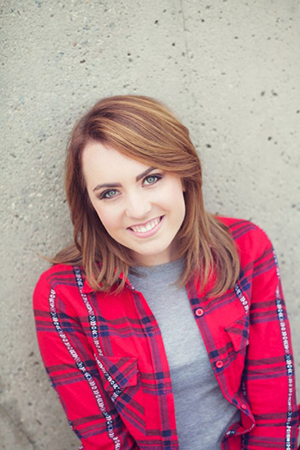 Instructor Kalli Anderson is a recent grad from the University of Northwestern-St. Paul, where she earned a degree in Theatre Arts. She has grown up in the Excelsior area, pursuing theatre since a young age, being very familiar with the local theatre scene. She has performed with local companies, such as The Old Log Theatre and the Children's Theatre Company, and has had extensive acting training with various programs such as the New York Film Academy, AMTC, and Northwestern. She has a passion for acting and teaching, and loves seeing people reach their full potential as performers. Acknowledging that each actor has different strengths, Kalli enjoys customizing her lessons in order to make her students feel confident and encouraged in their abilities, while also creating space to grow as a performer.
Group Classes offer interactive acting experience.
Youth Group Acting Classes for Grades 6-8
Six Classes meet Thursdays 7:00pm - 8:30pm
Dates: February 8, 15, 22 & March 8, 15 & 22
Tuition: $150
In this six week lesosn series, students will dive deep into the world of acting, enhancing their stage presence and growing more confident in their skills as performers. Each week, students will participate in acting exercises, receiving constructive feedback and suggestions for growth. This group class experience will provide a place for students to feel comfortable trying new things, a place to strengthen stage interaction skills, and a place to become more confident on the stage!
Adult Group Acting Classes for ages 18 plus
Five classes meet Mondays, 7:00pm - 8:30pm
Dates: April 2, 9, 16, 23, 30
Tuition: $125
Whether you are someone pursuing acting or someone who wants to try something new, this class is for you! Each week, actors will focus on various exercises, improving character development, improv skills, and overall stage presence. If you are interested in discovering your talent as an actor, look no further, and sign up for this five week group course!
ACTING AUDITION WORKSHOP with Kalli Anderson:
Saturday, March 10
Mount Calvary Lutheran Church Sanctuary
10:00am - 11:30am Grades 3-5
12:00pm - 1::30pm Grades 6-8
Cost: $30 Minimum/Maximum per session: 4-15
Auditions for summer shows are just around the corner, so it's time to brush up on those auditioning skills! In this workshop students will look specifically at how to ace an audition, and how to do that with confidence. The workshop will consist of learning and practicing various techniques and will conclude with a mock audition, putting the student's skills into action! If you want to be more confident with auditions this seasonm, come join us at the Audition Workshop!
To Enroll: email mary.lechelt@mountcalvary.org, or call 952-474-8893 ext 111