Charles Asch
Cello & Piano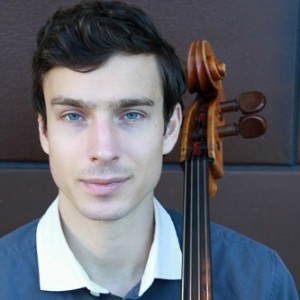 Dr. Charles Asch completed his Doctor of Musical Arts degree at the University of Minnesota, after finishing his master's degree at Juilliard. He performs solo and chamber music recitals of varied character and style, from Bach and Brahms to contemporary works. He performs on a Baroque cello from c. 1710, a modern cello from 1996, and a Parisian bow from c. 1860. Within Minnesota, he performs with Lyra Baroque Orchestra and the Minnesota Opera. His teachers included Jaap ter Linden, Tanya Remenikova, Fred Sherry, Richard Aaron, Hans Jorgen Jensen and Greg Mathews.
Dr. Asch's private teaching studio is an important part of his career, where he teaches absolute beginners through advanced cellists. He has a cello studio at Mount Calvary Academy of Music, where his students perform in recitals and are enthusiastic members of their school orchestras. Students select repertoire based on their interest, as well as working out of the Suzuki curriculum. Basic work on beautiful tone is an important focus of his teaching.
He also teaches both lessons and chamber music at MacPhail Center for Music and is currently faculty at UW-River Falls. His upcoming chamber music performances range from Quartet for the End of Time by Messiaen this coming February 22nd at St. Mary's Basilica, to piano trio performances by Arensky, Beethoven and Schubert at St. Cloud State and MacPhail. Aside from cello playing, he enjoys singing, playing piano and tennis.